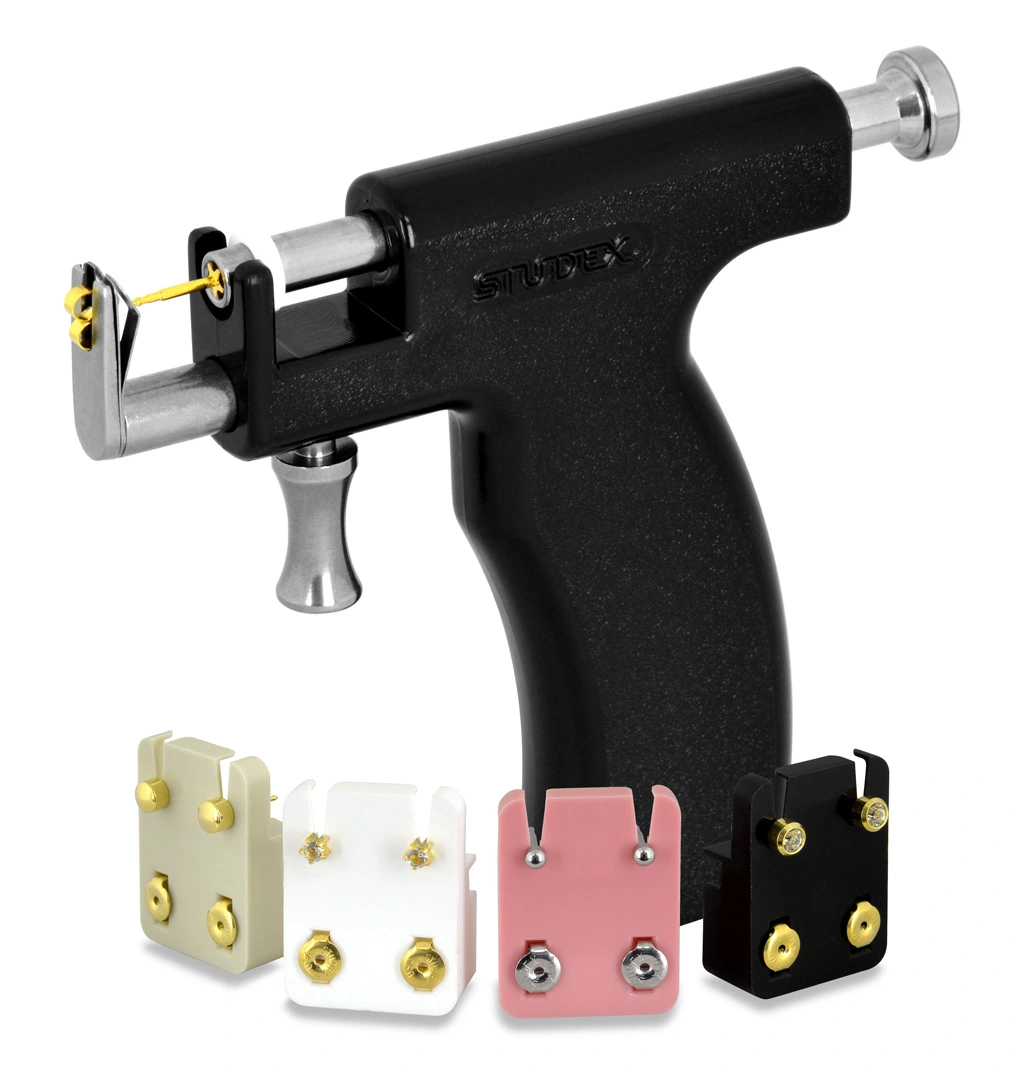 UNIVERSAL
Studex Universal Ear Piercing System is the most widely used ear piercing system in the world today. Millions of consumers around the world trust Studex® Universal for safe and gentle piercing.
SELECT :
The Studex Select Program allows for a more effective way to visually merchandise your ear piercing service. The range of styles for this program represent the best sellers from our universal selection. Studex® specially designed earrings are packaged and sterilized to exceed US Food & Drug Administration and EC European regulations. Studex® ear piercing systems and hypo-allergenic earrings are manufactured at our state of the art facility located in Los Angeles, CA U.S.A. Studex® ear piercing studs and hypo-allergenic earrings are created using 316 surgical stainless steel, or titanium raw materials.
Features of Universal Instrument
Design Pressure Spring
Our pressure spring applies gentle pressure on the earlobe to keep it in the right place. It also ensures the clasp is properly loaded in the clasp retainer.
Coded Stud Adaptors
It's easy to identify the size of the stud adaptors. A color coded collar on the adaptor indicates the stud size it fits. No more guessing and hoping you have the proper adaptor installed. –if it is the right color, it is the right size adaptor!
Adaptor Clip
Our adaptor clip makes installing and removing the stud adaptors a snap-even with long nails!
Sterilized Ear Piercing Studs
Studex ear piercing studs exceed all F.D.A / E.C requirements and are sealed and sterilized in individual packages.
Flat Packs
Studex Universal System ear piercing earrings are packaged in flat pack dozens.