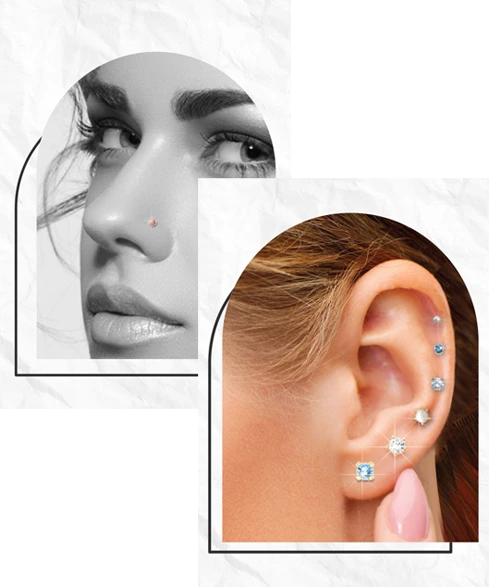 About Us
Studex® Ear Piercing System is popular in thousands of locations in the world.
Studex® is known for being a front runner in ear piercing systems and hypoallergenic fashion studs earrings for the age group. Bring the major and premium manufacturer of ear-piercing instruments and studs, Studex promises commitment to quality and service which has lasted for over forty years. Piercing Systems Pakistan is an official and distinctive importer and distributor of genuine Studex® and Medisept® Products in Pakistan region.
We have widespread of piercing systems and medical-grade studs to gratify the requirements and demands of clients on global level. With ultra-modern manufacturing and packaging competences, we produce a plethora of impressive styles that attracts eye balls of our beloved customers. Studex® obeys to the most laborious health and safety standards for our products. As a result, all Studex® sterilized ear-piercing studs meet or exceed U.S Food & Drug Administration regulations (USFDA).
OUR MISSION
The participation of Piercing Systems Pakistan will ensure that the clients will receive a premium product delivered with a superior devotion to service. Our commitment has always has been to provide safe and gentle products for people with sensitive ears of any age.
OUR PLEDGE
We believe that our success as an organization depends on the happiness and satisfaction of our clients. Therefore, to ensure this, we pledge to consistently provide a premium quality product at a modest price delivered in a timely manner ensuring that the product meets their customer's needs. As per the fact repetitive sales are key to the success of our business, we promise to grow the sales by ensuring endless customer awareness of our products as the first healthy, high fashion choice. We look after our client's happiness and satisfaction and will continue to deliver the safest ear-piercing systems, allergy-free earrings and aftercare products that are gentle to ears.